News
Strategic Cooperation with China Aluminum International
Views: 263 Update date: May 07,2017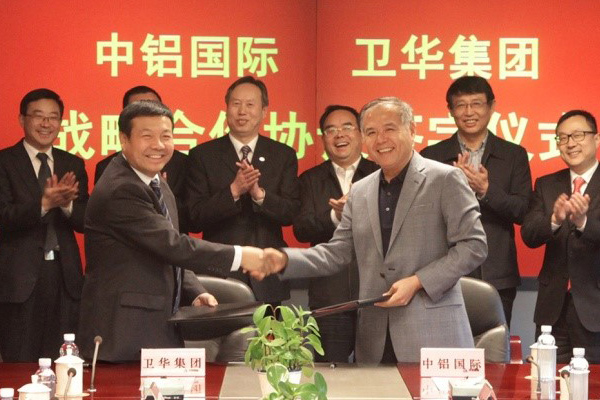 On April 24, 2017, Weihua Group and China Aluminum International Engineering Co., Ltd. strategic cooperation signing ceremony was held at China Aluminum International. Group President Yu Youfei, Assistant General Manager of Aluminum Corporation, China Aluminum International Chairman He Zhihui attended the signing ceremony. Li Shichang, Vice President of Weihua Group, and Chang Yaomin, Vice President of China Aluminum International, signed a strategic cooperation agreement on behalf of both sides.
At the signing ceremony, the two sides had full discussion, and reached a broad consensus on the cooperation of machinery, construction, municipal, anti-corrosion and other projects and special equipment manufacturing, and will focus on building a constructive strategic partnership.
The successful signing of the strategic agreement will help the two sides cooperation in the future of equipment manufacturing, engineering, package, market development, construction and other fields to achieve resource sharing, complementary advantages, so that the two sides work together, and seek common development and improve market competitiveness.